Planning, Layout and Design Services
There's more to building a new shop or renovating an existing service department than just purchasing equipment. You need a partner that will be honest and focus on your needs.
At JWTES, that's precisely what we do.
---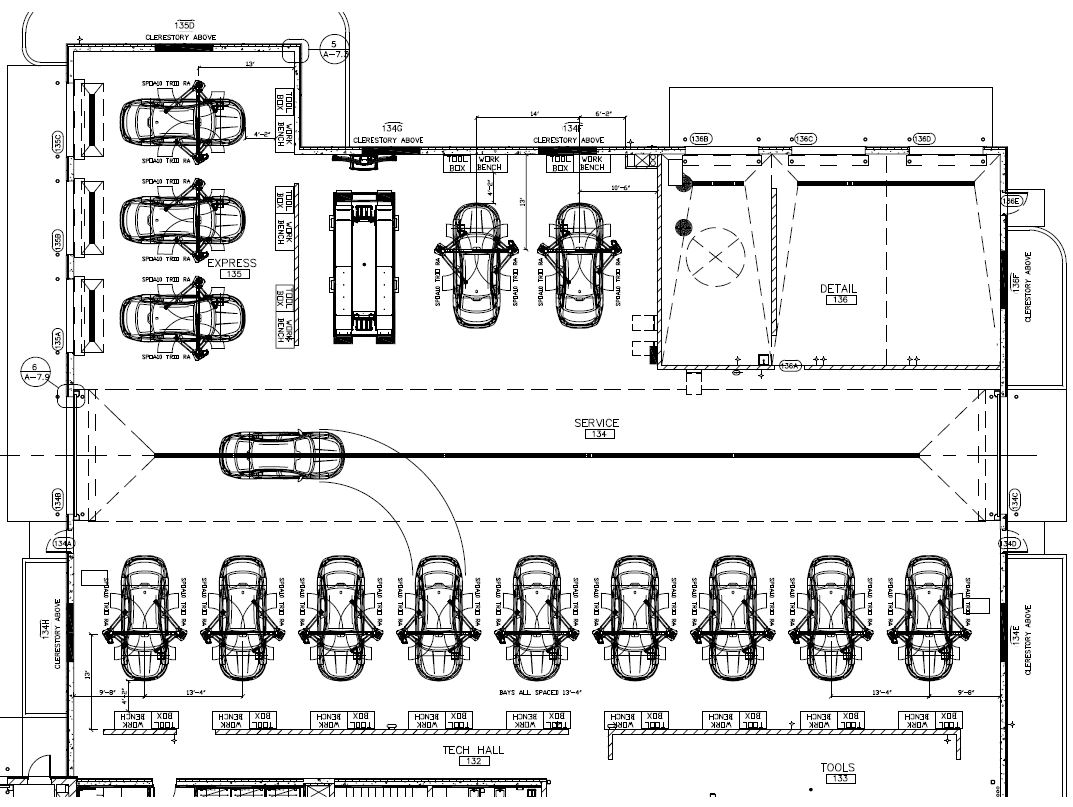 Shown Above: New Honda service depasrtment showing the placment of Rotary lifts, Hunter alignment equipment, Schure tool boxes and pressure washing equipment for the detail bays.
Collaborative Shop Design From Start To Finish
One of the numerous benefits of working with an equipment company like JWT Equipment Specialists is leveraging our teams' years of shop planning experience. We work closely with shop owners and equipment manufacturers to create the perfect solution for your service departments needs.
---
Experience
With many years of design experience, our team has created many service department layouts, equipments designs and effective solutions. We work with the best manufacturers of automotive equipment to provide you with cost effective solution for your equipment needs.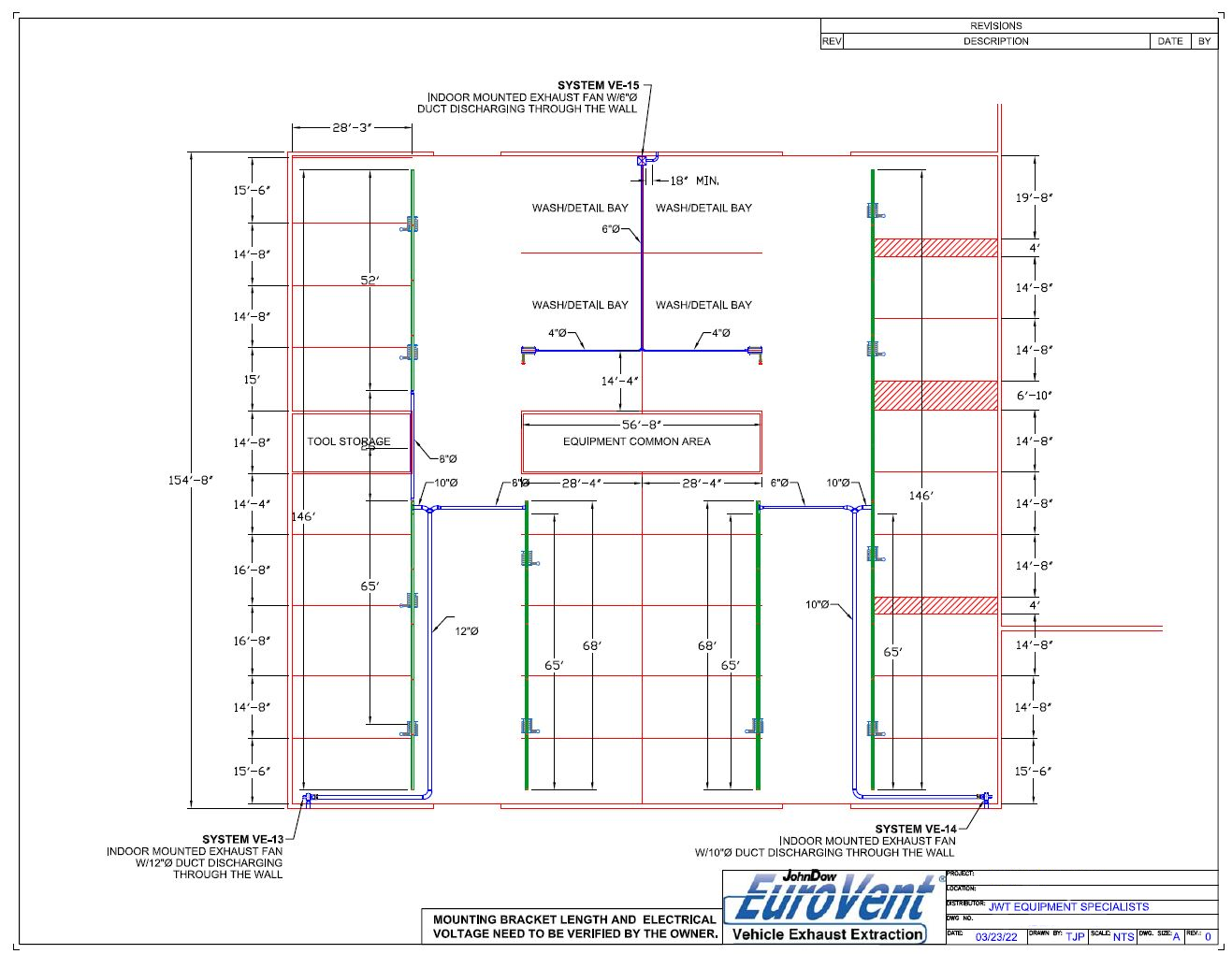 Shown Above: Eurovent exhaust ventolation system layout for a new Surbaru service department.
---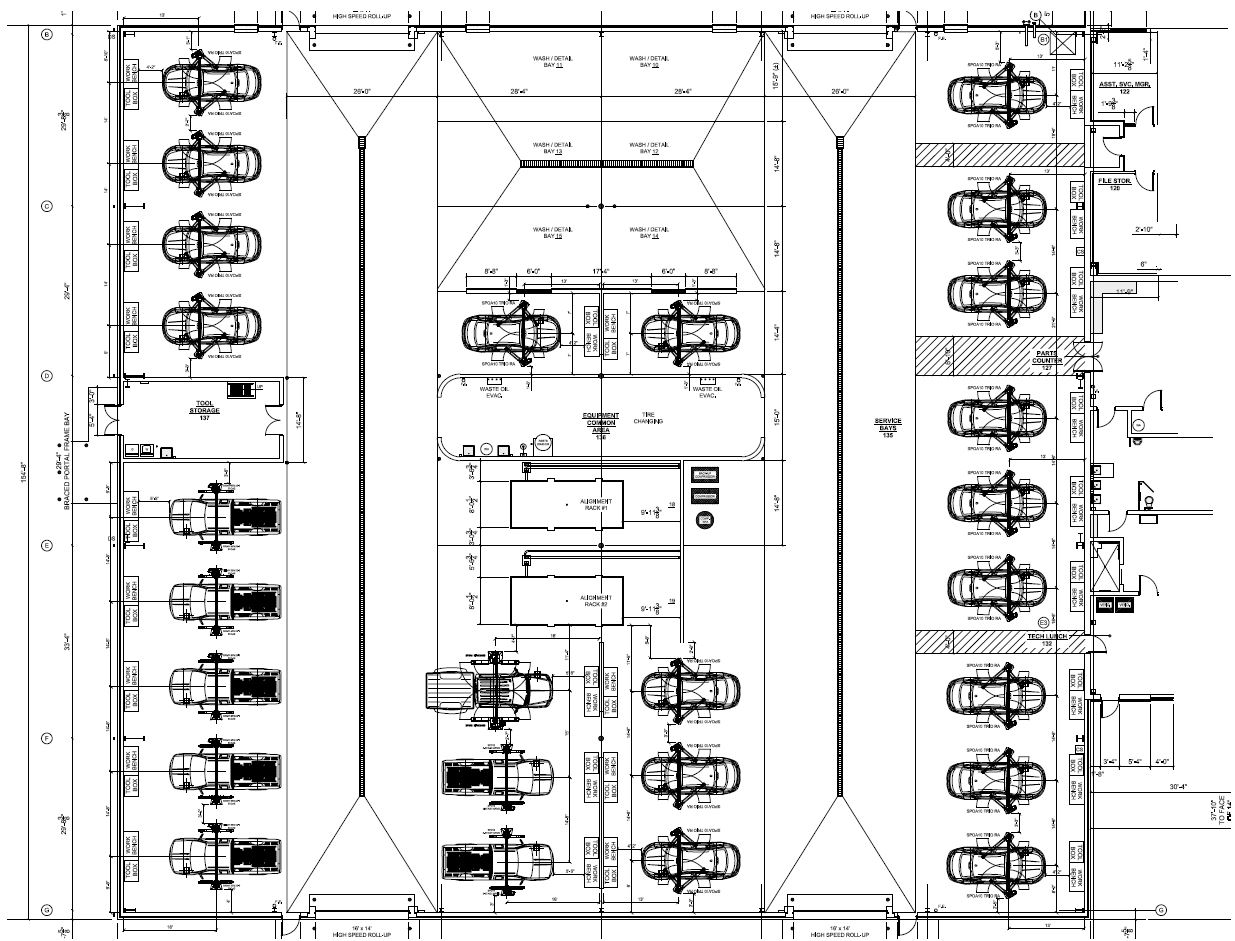 Shown Above: Rotary lift layout for a new dealership inclding Schure tool boxes
Vision
Whether it is a dealership service department, automotive repair facility, or an industrial application, not every project is the same. We don't believe in a one-size-fits-all solution for any shop. We can offer a turnkey solution for every type of equipment in your shop, from the sesign phase through to installation and training. JWTES can help you create a shop solution designed to help you maximize safety, efficiency and increase sales.