Hunter Wheel Alignment Machines
Equip your shop with a Hunter wheel alignment machine. Hunter specializes in complete wheel alignment systems and wheel alignment machines that are built to drive shop productivity and generate profitability.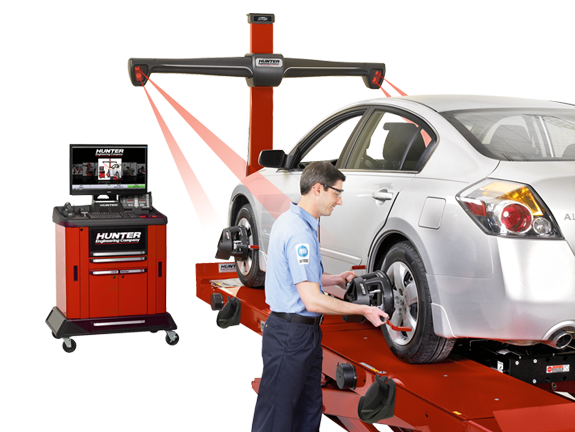 HawkEye Elite® Alignment Systems
By utilizing four different precision cameras which work in concert with patented QuickGrip® adaptors mounted to each wheel, HawkEye Elite is incredibly efficient, delivering results in only 90 seconds. These QuickGrip® adaptors feature innovative design that completely eliminates metal contact which could result in rim damage.
Benefits of HawkEye Elite®:
Multiple configurations
Faster setup
Lighter, narrower targets
Low maintenance
High resolution cameras
Quickly recall OE specifications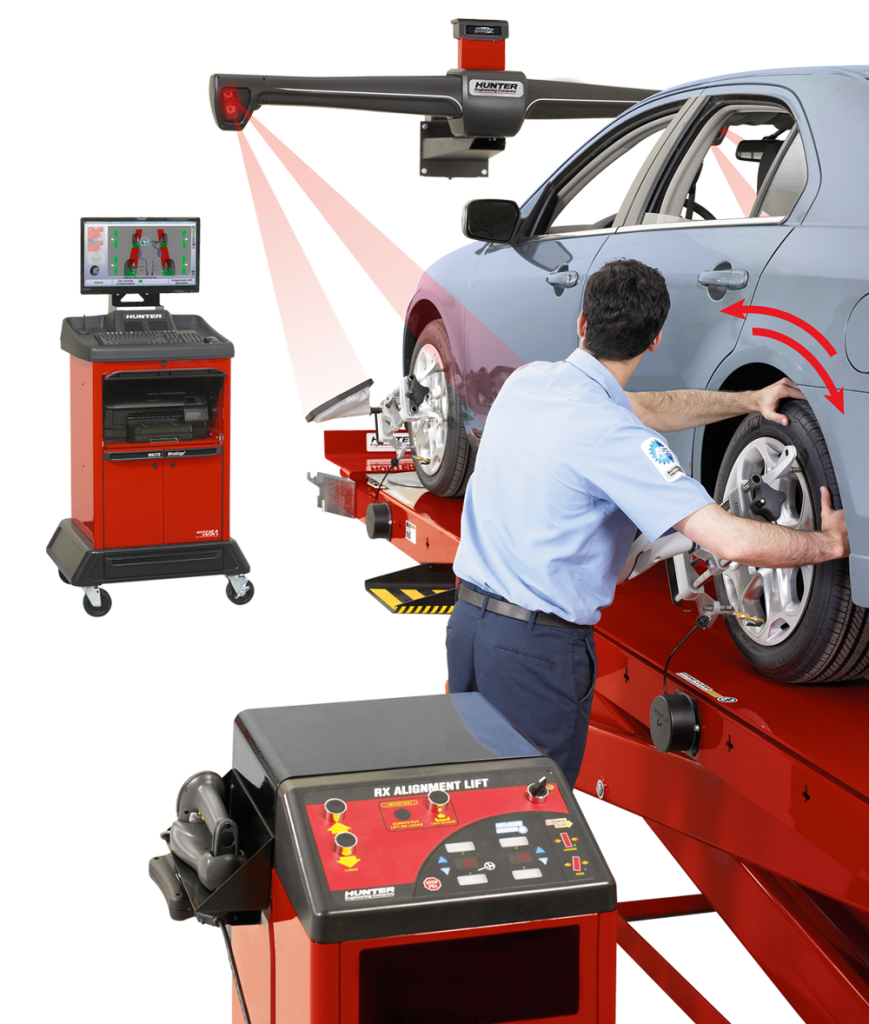 WinAlign® Alignment Systems
Powerful yet intuitive, the WinAlign software dramatically boosts your alignment productivity. Higher productivity equals more money for your business. Tapping into an information database of over 220 vehicles in North America, WinAlign® helps technicians with vehicle-specific data and tools.
WinAllign® Features Include:
WinAlign® customizable result printouts
ExpressAlign® streamlines each alignment
WinToe® ensures a straight steering wheel every time
Tools and kits database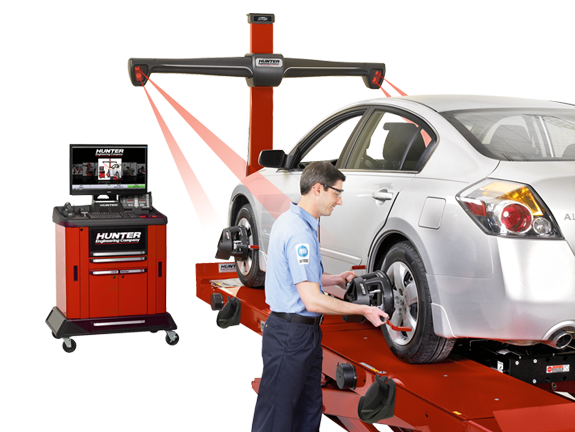 ProAlign® Alignment Systems
Extremely accurate, extremely efficient, extremely fast. That's ProAlign®, which employs the use of sophisticated digital imaging to measure exact wheel orientation with the aid of reflective targets. You'll get the fast and accurate alignment readings you need with a low cost of ownership.
Perform alignments at ANY height.
No electronics or cords at the wheel.
No cables or batteries.
No calibration required.
No downtime from accidental drops.
Self centering adaptors easily handle wheels up to 24in.
Wheel Alignment is an important but often overlooked component of maintaining vehicle health and longevity. By re-orienting multiple components of the wheel (toe, camber, caster) to the vehicle's centerline, wheel alignment returns the vehicle to the OEM standard.
Not only does proper wheel alignment improve handling, it helps reduce wear and tear on tires, is beneficial to the suspension, and positively affects the vehicle's fuel MPG.
Best practices call for wheel alignment regularly, either at scheduled mileages/dates or any significant service is performed that may affect the steering or suspension of the vehicle. Moreover, it is recommended when rotating existing tires or installing new ones, and of course; after any collision repair.