Champion Compressed Air Systems
With nearly 100 years of providing best-in-class compressed air systems, Champion offers a variety of reliable and high-quality Rotary Screw Compressors, Reciprocating Compressors, and Air Dryers that are revered worldwide.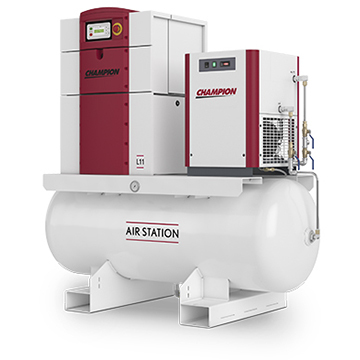 Champion Rotary Screw Compressors
If you're seeking an oil-lubricated Rotary Screw Compressor that delivers exceptional reliability, Champion is your choice. With both direct and belt-driven options, whether you're seeking a full load or partial load solution, Champion's versatile line of compressors has you covered. Champion's rotary screw compressors are known not just for their quality, but also for their energy efficiency and quiet operation.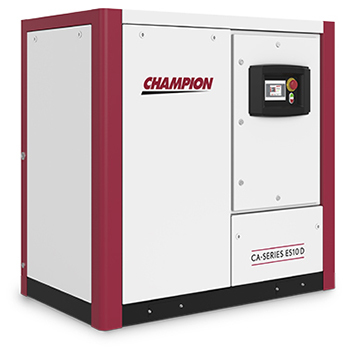 Champion Reciprocating Compressors
Unparalleled excellence: that's the best way to describe Champion's oil-free compressor solutions. Designed for long-term durability and efficient operation while maintaining the highest air purity levels, these quality compression systems are perfect for both industrial and laboratory settings. Champion reciprocating compressors are truly oil and silicone free- neither exists anywhere in the system, which is why they're used globally for pharmaceutical and automotive purposes.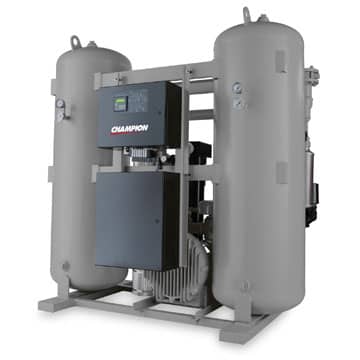 Champion Air Dryers
Compressed air provides a great service to many industrial, commercial and instrument applications. Air compressors have naturally occuring moisture. Moisture must be removed from compressed air through the use of an air dryer which helps avoid equipment failure, contamination and distribution system breakdowns.
Extend product life by keepinglubricants from being washed away
Product contamination can be reduced in mixing, conveying, cooling and product blow down
Compressed air system corrosion is reduced avoiding an increase pressure drop and operational costs.