Excel Tire Inflators
JWT proudly carries Excel's line of tire inflators, known for their quality and versatility via multiple configurations. Several models to choose from for customer use and shop use.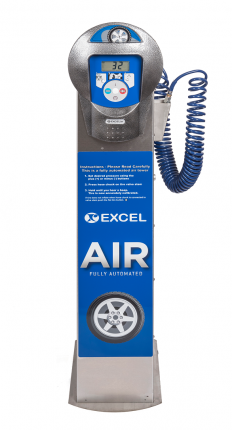 Excel Classic Series Tire Inflators
The Excel Classic series tire inflator combines a quality 48" steel cabinet with an electronic digital air gauge and high flow compressor. Its 30' hose and chuck provides plenty of length, while the unit is thin and maintains a slim footprint. Built for reliability and customer satisfaction, it includes a 1-year manufacturer warranty along with toll-free live phone support.

Excel Elite Series Tire Inflators
Excel's upgraded Elite Series tire inflators are built of thick and durable stainless steel with a secure vault. They include a 30' coil hose and 3/4 HP high flow oil-less air compressor. Incorporating advanced technology features like a LED display, digital air gauge, and English and Spanish instructions, the Excel Elite Series is a top-of-the line air inflation unit. To extend the technical features, you can even add options like wireless monitoring and credit card capabilities and even a built-heater.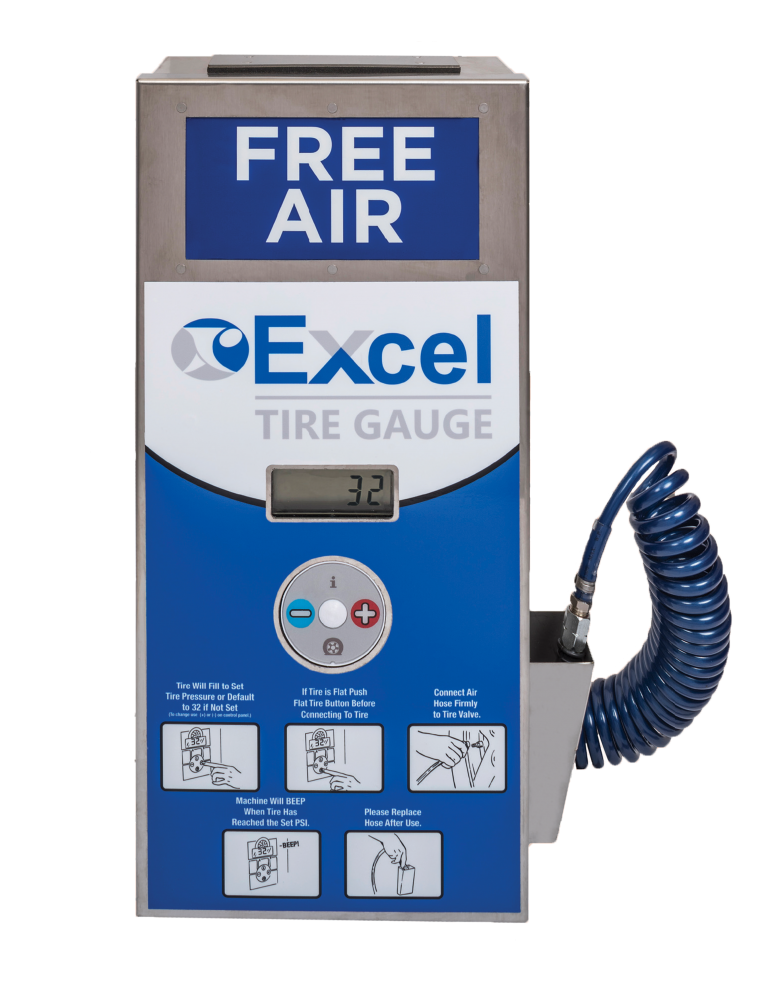 Excel Wall Mount Air Gauge
Excel's wall mount air gauge employs your existing air compression system and delivers durability and performance via a sturdy stainless steel cabinet, a generous 30' coil hose, a digital air gauge and display along with clear instructions. Options include a built-in heater, LED globe light, and wireless monitoring.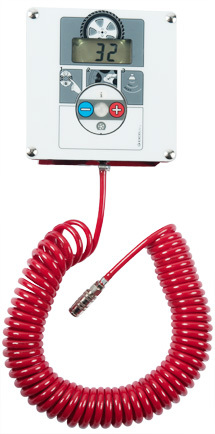 Excel PNT4 Tire Gauge
Modern, practical design meets durability in the innovative Excel PNT4 tire gauge. A constantly illuminated LCD display with piezo push buttons and 30' hoses in a variety of color options lend to the aesthetic and function of this forward-thinking unit. It is fully automatic, with a built in counter with a PSI range from 4 to 130. Plus, it's weather resistant and easy to install.